ROCKETS| Girls & Boys 10 to 12
ROCKETS
Boys & Girls Ages 10 – 12  years
ROCKETS Class… This is a class for GIRLS & BOYS, ages 10 – 12  starting their golf career. A focus FUNdamentals of the Golf Swing, Around the Green & Putting.  This class will prepare new golfers with the basic skills to enjoy the game and get on the course.
JuniorGolf 365 is an award winning program with a Fundamental Movement & Golf Skills curriculum with a PLAY Element added ( Alpha Tour ). Game Based Learning Style built around a guided discovery approach.  Games are used to keep the class fast-paced & FUN, mixing in modeling coaching of the basic golf skills.
ROCKETS Juniors are INVITED/Recommended to Participate in our PTC Alpha Junior
Tour (DATES & DETAILS click HERE). Getting on the golf course is essential part of improvement and steps in our programs.  PGA / PTC Junior League is also recommended starting at Age 8. ( Spring & Fall League… click HERE for more info )
COST: $ 99 per Session / per Junior [ClubCorp Golf Member]   $119 per Session / per Junior [Social Member or Guest]
Each Session is 4 Class and Students must sign up for each session to attend.
NO SHOW Fee will be charged is Junior Golfer is signed up for a class and does not attend.   $ 50 NO SHOW FEE.
*Tuition for a Session will be charged ( or paid ) on the first week of each session – if a student cannot make their class, they may attend another classes on another day to make up for their missed class within the same month.  Please let your coach know if you what class you will be attending for their missed class.
SPRING – 2019 Schedule
ROCKETS ( FEB)   – Mondays – FEB 4, 11, 18, 25 ( 5:10 – 6:10 PM)
ROCKETS ( FEB)  – Tuesdays – FEB 5, 12, 19, 26 (5:10 – 6:10 PM)
ROCKETS ( MARCH )   – Mondays – MARCH 4, 11, 18, 25 (5:10 – 6:10 PM)
ROCKETS ( MARCH) – Tuesdays – MARCH 5, 12, 19, 26 (5:10 – 6:10 PM)
ROCKETS ( APRIL )   – Mondays – APRIL 8, 15, 22, 29 (5:10 – 6:10 PM)
ROCKETS ( APRIL) – Tuesdays – APRIL 9, 16, 23, 30 (5:10 – 6:10 PM)
** JUNIOR LEAGUE PREP CLASS is ALSO AVAILABLE.. Click HERE for Details
** Drive, Chip & Putt Month… MAY… DCP Qualifier @ Braelinn in JUNE –   Click HERE to Get READY
WEEKLY PICTURES, VIDEOS & Additional JUNIOR GOLF 365 Programs… Click on the COACH NOW Logo…It's FREE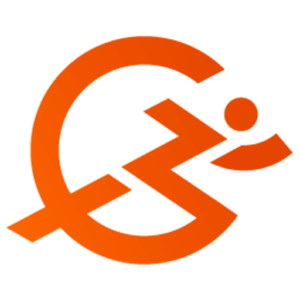 Junior Golf 365  – Alpha & Challenge Tour Series
Feb. 10 –   2:00 – 4:30 – Tee Times on Front 9
March 10 – 3:30 – 6:00 – Tee Times on Front 9
April 13 – 3:30 – 6:00 – Tee Times on Front 9
August 11 – 3:30 – 6:00 – Tee Times on Front 9
Sept 8 – 3:30 – 6:00 – Tee Times on Front 9
Oct 5 – 3:00 – 5:30 – Tee Times on Front 9
Nov. 17 – 2:00 – 4:30 – Tee Times on Front 9
Dec. 15  – 2:00 – 4:30 – Tee Times on Front 9
 Private Lessons
While we believe that most golfers learn best in group and game-based settings, there may come a time in every player's development where more personalized coaching is needed.  Call or Text Chris Knobloch @ 770-402-8749 to book an appointment time:  Cost  $ 50 per 1/2 Hour