ROCKETS: 10 to 13 Yrs ( formerly Training Kidz 2 Play)
ROCKETS… This Next Stage for Boys & Girls Ages 10 to 13 who want to continue learning the FUNdamentals of Golf and start understanding how to play better. ROCKETS Stage continues to work on the FUNdamental Golf Specific Skill as well as introducing all golf shots.
Fundamental Movement Skill development will be continued and Speed Skills will be a BIG Focus.  This will start to prepare juniors for the course and tournament golf.
ROCKET Juniors in this Stage are recommended and invited to participate in the PTC Jr D
evelopmental / Challenge Tour/ PGA Spring & Fall Junior League & USKids Golf Local Tour Events
4 / 1 Hour Classes = 1 Session
Additional Individual Lessons available @ $ 40 per ½ hour and booked based thru CK

 Ways to IMPROVE – online guide for Students/ Parents

Juniors Evaluated on Junior Golf 365's  6 Building Blocks – Performance Based Challenges & Advancement

Junior Golf 365 Benchmarks — built within each of the 6 Building Blocks

Measure Height & Speed Monthly

HIGHLY RECOMMENDED

– PTC JUNIOR DEVELOPMENTAL & CHALLENGE TOUR EVENTS as well as USKIDS

Golf Local Tour Events

Cost: $ 99 per Month – Charged / Due the 1st week of each month
FALL SCHEDULE:
MONDAYS  5:10 – 6:10
TUESDAYS 5:10 – 6:10
THURSDAYS 4:00 – 5:00
Tuition for a Class will be charged ( or paid ) on the first week of each month – if a student cannot make their class, they may attend another classes on another day to make up for their missed class within the same month.  Please let your coach know if you what class you will be attending for their missed class.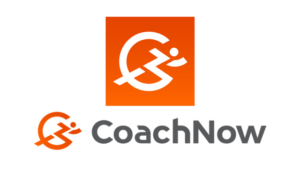 PTC Junior Developmental Tour – 2018 Schedule:
Feb 24 (Saturday ) – Braelinn –  RESULTS HERE
March 18 ( Sunday) – Braelinn –RESULTS HERE
April 14 ( Saturday ) Braelinn RESULTS HERE
Oct 6 ( Saturday) – Braelinn  – 4:00 Start
Nov. 17 ( Saturday) – Braelinn –  2:00 Start
Dec. 15 ( Saturday )- Braelinn – 2:00 Start