ROCKETS
Girls & Boys 10 to 13
ROCKETS Class… This is a class for GIRLS & BOYS, ages 10 – 13  starting their golf career. A focus on the Golf Swing FUNdamentals, Around the Green & Putting Technique.  This class will prepare new golfers with the basic skills to enjoy the game and get on the course.
JuniorGolf 365 is an award winning program using a Fundamental Movement & Golf Skills curriculum with a PLAY Element added ( Alpha Tour ). Game Based Learning Atmosphere built around a guided discovery approach.  Games are used to keep the class fast-paced & FUN, mixing in modeling coaching of the basic golf skills.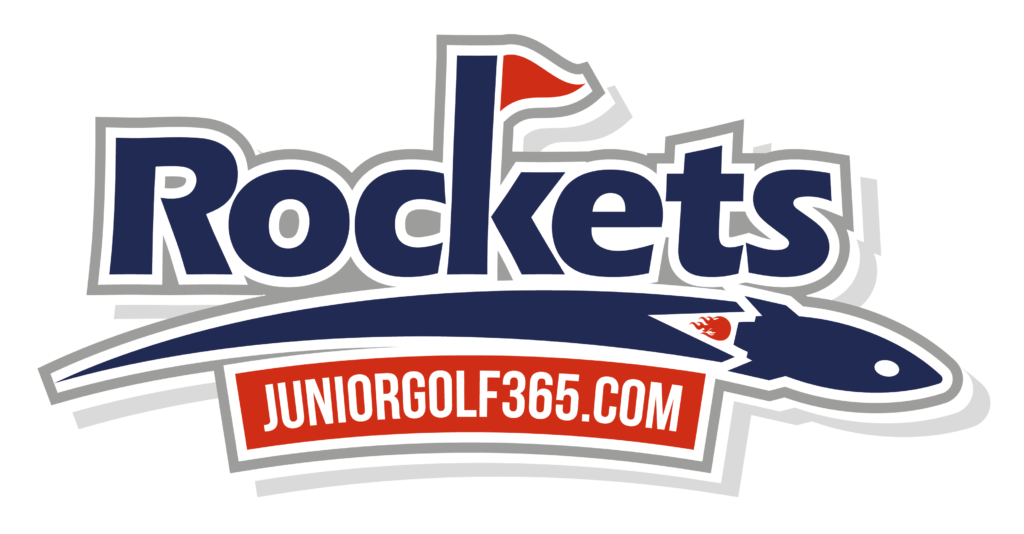 ROCKETS Juniors are INVITED/Recommended to Participate in our PTC Alpha Junior Tour (DATES & DETAILS click HERE). Getting on the golf course is essential part of improvement and steps in our programs.  PGA / PTC Junior League is also recommended starting at Age 8. ( Spring & Fall League… click HERE for more info )
COST: $ 99 per Session / per Junior [ClubCorp Golf Member]   $119 per Session / per Junior [Social Member or Guest]
Each Session is 4 Class and Students must sign up for each session to attend.
NO SHOW Fee will be charged is Junior Golfer is signed up for a class and does not attend.   $ 50 NO SHOW FEE.
*Tuition for a Session will be charged ( or paid ) on the first week of each session – if a student cannot make their class, they may attend another classes on another day to make up for their missed class within the same month.  Please let your coach know if you what class you will be attending for their missed class.
Golf FORE Life Camps are ideal for BOYS & GIRLS  AGES 7 to 12 and new to the game.
FOUR Days of Instructions covering all aspects of the game including putting, chipping, pitching, full swing, and rules/etiquette in a fun and organized environment. Each day, we use of multiple golf games providing an effective way to teach & improve Fundamental Forms, Movements, and Golf Skills. The camp week includes a course field trip, daily fitness activities and multiple unique learning technique with many different tools & games.
Lunch provided each day & Pool Time every day to finish up camp day.
Golf FORE Life Camps: 4 Days- 3 ½ Hours daily: 9:00 – 12:30 | Ages 7 – 12 – Cost $ 179 Golf Member/ $ 199 Social Member/ Guest includes Golf Coaching, Skill Development, Games & Movement Activities, Lunch each day, Pool time Each Day, Course Field Trips & Prizes
NEXT LEVEL COACHING  Camps for Juniors ( Boys & Girls ) who want to experience the Course and our Next Level Coaching Experience:  Ages 10 – 18 ( 3 Days – 4  hours daily with course time each day, lunch and technology mixed in –  Video Analysis) 3 Hole/ 6 Hole & 9 Hole Tournaments – & NOW ALL CAMPS held at BRAELINN –  Tuesday Evaluation / Game Plan, Wednesday NEW Campout on the Course Day, Skills Challenges and Game Based Learning from Discover Golf on Thursday.
Coaching  Camps: 3 Days – 3 1/2  Hours Daily: 9:30 – 1:00 | Ages 10 – 18 – COST: ClubCorp Golf Member $189, Guest /Social Member & Guest $ 199 Includes Golf Coaching, Skill Development/ Scoring Mastery,  Lunch, Wed Course Time,  Final Day Skills Challenges & Game Based Learning from Discover Golf
Summer Camp DATES for 2020 will be available soon with Registration opening up Jan 1, 2020.
JUNIOR Golf 365 Alpha Junior Tour Schedule:
Feb. 10 –    RESULTS Click HERE
March 10 –  RESULTS Click HERE
April 13 –  RESULTS Click HERE
May 25 –  RESULTS Click HERE
Sept 8 – 3:00 – 5:00 – Tee Times 
Oct 12 – 2:00 – 4:30 – Tee Times 
Nov. 17 – 1:00 – 3:30 – Tee Times 
Dec. 15  – 1:00 – 3:30 – Tee Times 
** Scoring Software provide by ShotStat.com – Results will be available @     https://tournaments.juniorgolf365.com
While we believe that most golfers learn best in group and game-based settings, there may come a time in every player's development where more personalized coaching is needed.  Call or Text Chris Knobloch @ 770-402-8749 to book an appointment time:  Cost  $ 50 per 1/2 Hour