FUNdamentals & MOVE KidZ - Ages 6+
 FUN 1             FUN 2           FUN 3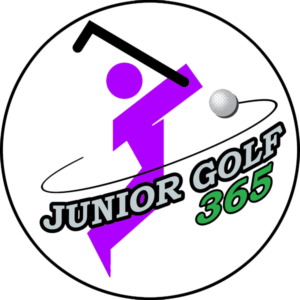 FUNdamentals & MOVE KidZ – Our 3 Steps within our FUN Stage is for BOYS & GIRLS who want to start learning the game in a FUN,
Active & Positive environment. Fundamental Movement Skills ( FMS ) will be learned and developed along with the introduction of Holding the Clubs, Posture, Alignment, Balance & Weight Transfer. We will be utilizing the JuniorGolf 365 & Junior.Golf app as well as resources|GAMES from our experienced Junior Golf Specialist
FUNdamental Movement SKILLS:
Object Control Stations – Toss, Throw, Striking, Kicking, Catching
Locomotion (Movement) Stations – Skipping, Jumping, Hopping, Sprinting
ABC's of Athleticism – Agility, Balance, Coordination & Speed
There is NO Time on the Course within our class time, BUT in APRIL & MAY, COURSE TIME will meet on Wednesday ( See Schedule ) Juniors in these STEPS are RECOMMENDED and INVITED to participate in PTC Junior Developmental TOUR and PTC/ PGA Junior League ( both Spring & Fall Seasons) 4 / 1 HOUR Classes = 1 Session; 10:1 Coach to Student Ratio
LOVE the PROCESS… RESULTS will COME!
Coaching Classes are built around a guided discovery approach. GAMES are used to keep the class fast-paced and FUN, mixing in Modeling Presentations on the basics forms found in our curriculum.
STEPS/Colors  – FUN 1/PURPLE;  FUN 2/LIME;  FUN 3/WHITE
All Juniors welcome to join.  The Goal is to teach FUNdamentals in a FUN Environment

Ways to IMPROVE – online guide for Students/ Parents – FAST Track Training Recommendation

Measure Height & Club Speed Monthly

Juniors Evaluated on Junior Golf 365's  6 Building Blocks – Performance Based Challenges & Advancement

Junior Golf 365 Benchmarks — built within each of the 6 Building Blocks

ONLINE Level Leaderboard – current standings of each player

Cost: $ 99 per Session ( 4 Classes = 1 Session – Golf Members – Charged/ Due the 1st week of each month /$119 Social or Guests
*Tuition for a Class will be charged ( or paid ) on the first week of each session – if a student cannot make their class, they may attend another classes on another day to make up for their missed class within the same month.  Please let your coach know if you what class you will be attending for their missed class.
SNEAK PREVIEW – ONLINE QUIZZES for our 2018 JUNIORGOLF 365 Stages
FUN 1, 2, & 3 Steps …. Click Below to take a quizzes… Geaux FORE the GOLD !
FUN 1 
FUN 2
FUN 3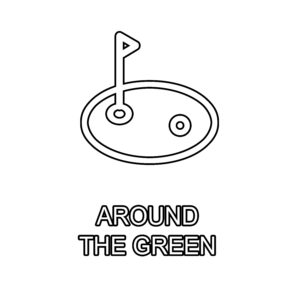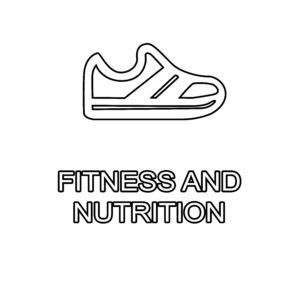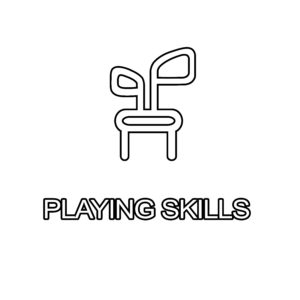 2018 SPRING FUN 1, 2, & 3 COACHING SCHEDULE
SPRING SEMESTER ( 14 ) plus 2 Course Days – April 11 , May 9 for Mon, Tues & Sunday Boys [ Wednesdays @ Braelinn ]
Monday Session – 4:00 – 5:00 :  Feb 5, 12, 19, 26, March 5, 12, 19, 26, April 9, 16, 23, 30 May 7, 14
Tuesday Session  – 4:00 – 5:00 : Feb 6, 13, 20, 27, March 6, 13, 20, 27, April 10, 17, 24,  May 1,  8, 15
Tuesday Session – (GIRLS ONLY ) 4:00 – 5:00  Feb 6, 13, 20, 27, March 6, 13, 20, 27, April 10, 17, 24, 30 May 8, 15
Thursday Session (GIRLS ONLY) – 4:00 – 5:00: Feb 8, 15, 22, March 1, 8, 15, 22, 29, April 12, 19, 26, May 3, 10, 17
Friday Session (HOMESCHOOL) – 10:30 – 11:30: Feb 2, 9, 16,  23, March 2, 9, 16, 23, 30, April 13, 20, 27, May 4, 11, 18
Sunday Session  12:15 – 1:15: Feb 4, 11, 18, 25, March 4, 11, 18, 25, April 8, 15, 22, 29, May 6, 20
*FUN COURSE DAYS –  APRIL 11 & MAY 9TH  – TIMES – 4:00 – 5:15 or 5:30 – 6:45
2018  Schedule Tournament & Event Schedule       
PTC Junior Developmental Tour – 2018 Schedule:
Feb 24 (Saturday ) – Braelinn – 3:30 Start
March 18 ( Sunday) – Braelinn – 4:00 Start
April 14 ( Saturday ) Braelinn   4:00 Start
Oct 6 ( Saturday) – Braelinn  – 4:00 Start
Nov. 17 ( Saturday) – Braelinn –  2:00 Start
Dec. 15 ( Saturday )- Braelinn – 2:00 Start