2019 FALL Junior Classes & Events

After School Junior Golf Programs
Dates & Online Registration –  REGISTER HERE
SPARKS – Boys & Girls ( Ages 4 & 5 ) Monday & Tuesday – Class Time 3:00 – 3:45 |Online Registration & More INFO – CLICK HERE
FIRECRACKERS – Boys & Girls ( Ages 6 to 9) Monday, Tuesday & Friday – Class Time 4:00 – 5:00 |  Online Registration & More INFO – CLICK HERE –  NOVEMBER Class added – Tuesdays
ROCKETS – Boys & Girls ( Ages 10 – 13 ) |Monday & Tuesday – Class Time 5:10 – 6:10 |Online Registration & More INFO – CLICK HERE.  NOVEMBER Class added – Tuesdays

Competition KidZ -Ages 7 to 17… Boys & Girls Team… Learning How to Compete thru GamePlay!
Now Accepting Applications for the Fall Semester| INFO – CLICK HERE
Junior Golf 365... A Playful & Game Based Learning Experience
Play to learn .         PLAY = powerful learning about yourself 
Play never tries to memorize – but has wonderful long – term memory.
​Play never has failure, only feedback, that's never wrong.
​Play does not try to be exact, but often is.
​Play does not rely on directions, but always gets to its destination.
​Play tries what's new and different, and has little fear.
​Play takes risks (learning requires risks) but is never anxious.
​Play has many Ah! Moments that last forever.
​Play happens in safe environments. (Learning requires a safe environment where outcomes are not being corrected by others).
A basic law of human development ; people can be nervous about change.  But people are normally not nervous about play, which supports learning and reaching our optimal potential through child like play.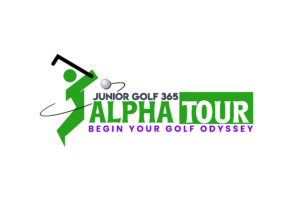 JUNIOR GOLF 365 ALPHA JUNIOR TOUR:
Monthly Events which directly ties into our award winning Junior Development Program.  Target Scores are set at each level of our program… a Gold, Silver, Bronze Stars are earned based on scores within each distance/level.  Cost is $ 35 Includes: 9 Hole Tournament, Range, Snack Box, 1 Cart per Family/Player/Caddy & Prizes…. Click HERE to Sign UP
JUNIOR GOLF 365 ALPHA TOUR FALL DATES:
SEPT 8  (Sunday ) Braelinn 3 PM Start – RESULTS
OCT 12 ( Saturday ) Braelinn  3 PM Start – Tee Times
NOV. 17 ( Saturday ) Braelinn 2 PM Start – Tee Times
DEC. 15 ( Saturday ) Braelinn 2 PM Start – Tee Times
** Scoring Software provide by ShotStat.com – Results will be available @     https://tournaments.juniorgolf365.com
THANKS TO OUR NEW SPONSOR… AZN in the Braelinn Shopping Center next to Jersey Mikes!